Members who have purchased an "Amenities Pass" will not be charged to rent a paddle craft. Members who have not purchased an "Amenities Pass" will be charged a $7 daily rental fee. Please visit the Golf Shack to complete the rental form.
Please adhere to the following safety rules:
Guests must be accompanied by a member.
Members 16 years and older must show a C/A ID and proof of age.
Members 16 and under must be with a parent on the lake.
If your child has received training from the CA sailing and paddling club,you may supervise your child from the shore.We have a list of all members who have completed the training.Lessons are available.Please visit the sailing club website at http://www.lakestlouissailingclub.com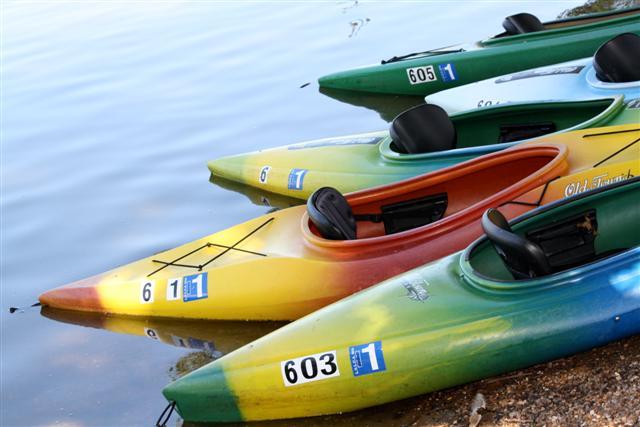 Parents must supervise their children at all times and sign the agreement.
A life vest must be worn at all times when using a paddle craft on the lake.
Only one person is allowed on the single paddle craft and 2 on double craft.
All paddle crafts must be returned 30 minutes prior to sunset.
NOTE: Failure to comply with the rules will forfeit your ability to use a water craft.