The CA's (9) hole golf course is a great way to get in a quick round. We have several adult leagues to choose from and a great Jr. Golf program for the kids.

AMENITY PACKAGES (Golf, Pool & Tennis)
Individual      @ $80.96
Couple            @ $140.34
Family            @ $183.52

GOLF COURSE (April 1 through March 31)
DAILY GREEN FEES

(9) Holes                         (18) Holes
Member @ $9                Member @ $13
Guest @ $13                   Guest @ $18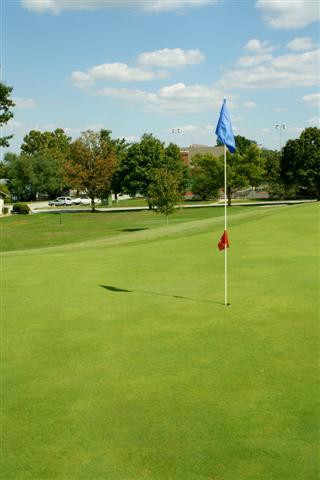 NOTE: A parent or guardian (over 18) must accompany children (under 12) on the golf course. All minors must sign a liability waiver.

DAILY SCHEDULE

Monday          Course closed until 9am then all day except 3:00-7:00
Tuesday         After 9:30am (Open except 4:30pm - 6:00 pm ladies)
Wednesday    10:00am – 4:15 and after 6:45
Thursday       Open after 10:00 am
Friday            All day except 4:00-6:30 and June-August after 11:00am for Jr golf leagues
Saturday        After 10:00 am
Sunday           Open Play (All Day) 


GOLF SHACK: 636.625.1123
MAIN OFFICE: 636.625.8276
Link to Golf Committee


NOTE: The Lake Forest Country Club offers a discounted rate of 85% of the current greens fee rate.You must present a valid CA ID Card.