2018 Amenity Fees
The Amenity Package include GOLF, POOL, TENNIS, KAYAK RENTAL and FITNESS CENTER

Individual            @ $80.96
Couple                  @ $140.34
Family                  @ $183.52
Fitness Center    @ $26.99 (Can be purchased separately)

NOTE: Tax included

2018 FEE SCHEDULE

AMENITY RIGHTS FORM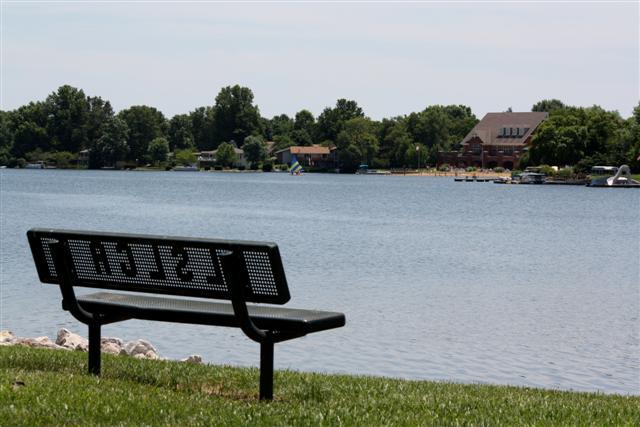 It is more than a community... it's a lifestyle
The Lake St. Louis Community Association provides all residents with the opportunity to enjoy all types of amenities and to participate in activities and events throughout the year. Our 18,000 sq ft Clubhouse overlooks Lake St. Louise and serves as a focal point in the community - featuring many special events and group activities, a restaurant/bar, ballrooms, meeting rooms, and conference room.

If you are a golf enthusiast, you can join one of the many leagues or enjoy a round with a friend on our (9) hole course. This is a great course for learning the game or enjoy a quick round. Or, you may prefer a tennis match to begin or end your day. The four tennis courts are conveniently located right next to the Clubhouse.

Want to go to the beach? We have a beach area at the back of the Clubhouse. There are two additional beach fronts at the Main Marina and Jefferson Point. Our pool features a wading area for young children and large umbrellas for shade and relaxing on a warm summer day. From the clubhouse patio, you can watch the boats on the small lake, or view the sunset while dining outside.

The large lake (Lake St. Louis), host a variety of special events beginning with the Blessing of the Fleet, Fourth of July Celebration, and Ski Shows. The 625 acres of water provide a terrific place for boating, skiing, or simply paddling a kayak.
The CA also offers the younger generation experiences in Junior Golf, Swim Team, Ski Team and Junior Tennis. Many adult groups/clubs are also available. Try one of the Bridge Clubs, Dance Club, or even our own Historical Society.
Fishing? We have it! Seventy-five acres of good fishing in the small lake (Lake St. Louise) and 625 acres in the big lake. All you have to do is find out where the "big ones" are hiding. Throughout our community you can enjoy our many parks. Some have nature trails, playgrounds, a basketball court, and picnic pavilions.
Since boating is so popular, we encourage you to visit our marinas. The Main Marina houses 196 boats, and Windjammer Pointe has 35. Both facilities have lakefront pavilions, restrooms, BBQ pits, and boat launches. Our Main Marina Facility is also where the Fitness Center is located. Other dock/slips are located throughout the community, totaling an additional 242 spaces.
As you can see, the Lake St. Louis Community Association is a great place to live, raise a family, meet new friends, and experience some of the good things that life has to offer.

NOTE: If you are renting your property and would like to assign your amenity rights to the renter, please register your tenants with an amenity rights form. Please download the form. Remember, you cannot retain rights while assigning them to a renter unless you reside in a home within the community.