Lake St Louis
Community Association
For the more than 8,600 residents that reside in the Lake St. Louis Community Association,an amazing, residential resort lifestyle is a year-round reality. Living in the Lake St. Louis Community Association should be the first choice for enthusiastic, involved people who desire a unique and active lifestyle. Learn More......
The Lake St Louis Community Association Clubhouse, Bar and Grill
will be closed for all activity on Sundays beginning November 17th-May 19th.
2013 Annual Report Download Here
2014 Assessments are due March 1st
Boat registration and dock fees are due April 1st
Please pay your dock fees in a timely manner. We will be calling residents who are on the dock waiting lists beginning April 7th and assigning the dock spaces which are available. If your boat was registered last year, you may register on line under the lakes and parks tab.If you did not register your boat last year or you own a new boat,a new inspection on your boat is required. Please call and set up an appointment with our water patrol office -636-625-3120.
For your convenience the office will be open 5 Saturdays
9am-noon March 8, April 5, May 3, June 7, and June 21st
May 23rd the office will be open 8am-6:30pm
The Community association urges boaters to make dockside safety a top priority in 2014 read more.....

LSL Community
Association
Entertainment
& Events
Entertainment /events are limited
to 4 guests per household
...............
..
OPEN HOUSE MARCH 7th ,2014 7-8:30pm
The Lake St Louis Community Association along with the The Ambassadors
will host an Open House for all community association members Friday March 7th at 7pm. Many of our groups and clubs will host tables with information and registration for various activities throughout the year.This includes many popular activities such as swim lessons,Jr Golf,ski team,Jr tennis.swim team,sailing lessons etc.
The community association will have representatives available with information pertaining to all the benefits and amenities available to our residents.
The Lake St Louis Fire Dept will be in our circle drive to answer questions. Please bring the kids for a personal tour of the fire truck!
Members of the board of directors and Represenative Chuck Gatschenberger will be available to answer questions about our community on an individual basis.
Please stop by and see all the wonderful things that our community has to offer.We look forward to meeting you.
March 14th Celebrate St Patricks Day Early with a fine Irish Dinner
of corn beef and cabbage,potatoes,rye bread,coffee and tea
6pm-8pm 12.00 for adults 6.00 for children 12 and under
Please purchase your tickets in advance
Open seating in the ballroom or bar/grill area
Our restaurant will be closed for this event.
Tickets on sale now in the association office
you may purchase tickets by phone with a credit card 636-625-8276
Retro Boogie will entertain us in the bar and grill beginning at 8pm

MARCH MADNESS NCAA Basketball Open Sunday
March 23rd and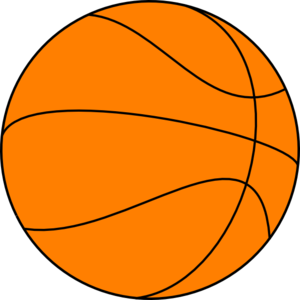 March 30th at noon
Food and Drink specials

The Clubhouse, Bar & Grill will be closed Sundays beginning November 17 through May 19